News story
EU Funding Programmes Information Day
On 18 January 2010, the Cabinet Office hosted an Information Day on EU Funding Programmes.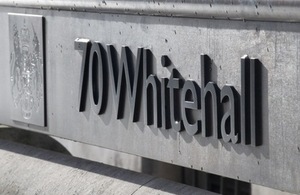 Speakers from the European Commission DG Environment and DG Justice, Freedom and Security, and the German Federal Agency for Technical Relief (THW) provided information on EU funding programmes and the Exchange of Experts programme.
The presentations and associated documents are reproduced below. If you should have any further questions, please contact the CCS International Team by email: pnc-ccs@cabinet-office.x.gsi.gov.uk.
Read summary notes, presentations and associated documents from the EU Funding Programmes: Information day.
Published 18 January 2010