EU Budget: "We need to spend better, not to spend more"
Minister for Europe David Lidington was joined by 7 EU Ministers in arguing against the budget rise proposed by the EU Commission for 2014-2020.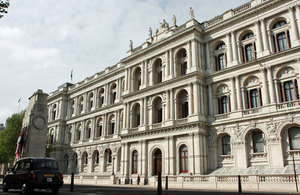 In a joint statement today, the Ministers from Austria, Finland, France, Germany Italy, the Netherlands, Sweden and the UK said:
"The Commission's proposal for the next Multi-Annual Financial Framework (MFF) 2014-2020 comes at a time Member States are making considerable financial efforts to support Europe and at the same time are undertaking tough consolidation efforts. European public spending cannot be exempt from these considerable national efforts.
The Commission proposal is too high. The increases of spending over the next MFF are significantly in excess of what is needed for a stabilisation of the European budget. The new MFF should not lead to an increase in national contributions to the EU budget. Accordingly, total spending for the 2014-2020 period needs to be substantially lower in order to meet these criteria.
At the same time, the MFF should cover all spending in a complete and transparent way.
We need to make the best use of the European budget to create better conditions for growth and make Europe more competitive. We need to spend better, not to spend more."
Published 12 September 2011