EU Bill to include a parliamentary sovereignty clause
Minister for Europe David Lidington has published a Written Ministerial Statement to the House of Commons confirming that the EU Bill is to include a clause affirming that ultimate authority remains with Parliament.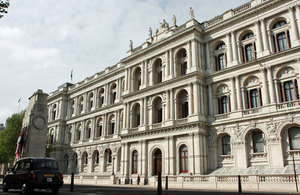 The statement reads as follows:
The Coalition Programme for Government said that the Government would examine the case for a United Kingdom Sovereignty Bill affirming that ultimate authority remains with Parliament.
The common law is already clear on this. Parliament is sovereign. EU law has effect in the UK because - and solely because - Parliament wills that it should. Parliament chose to pass the European Communities Act 1972. That was the act of a sovereign Parliament.
The Government has explored how to ensure that this fundamental principle of Parliamentary sovereignty is upheld in relation to EU law. We have assessed whether the common law provides sufficient ongoing and unassailable protection for that principle. Our assessment is that to date, case law has upheld that principle. But we have decided to put the matter beyond speculation by placing this principle on a statutory footing.
In the autumn, the Government will legislate to underline that what a sovereign Parliament can do, a sovereign Parliament can always undo. A clause to this effect will be included in the European Union Bill.
This clause will not alter the existing UK legal order on a day to day basis in relation to EU law. And it will be in line with the practice of other Member States, like Germany. Although they have a different constitutional framework, they have given effect to EU law through a sovereign act.
Published 11 October 2010