Press release
EU agrees mandates for negotiations on investment with China and with the ASEAN member countries
The EU has agreed mandates for negotiations on investment with China and with the ASEAN member countries.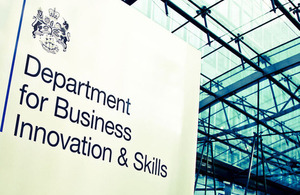 Following adoption of mandates allowing the European Commission to negotiate investment agreements with China and the Association of South East Asian Nations (ASEAN) member countries at today's Trade Foreign Affairs Council (FAC), UK Minister for Trade and Investment Lord Green said:
I am very pleased that the EU has agreed mandates for negotiations on investment with China and with the ASEAN member countries.
These negotiations are an important step for economic links between the EU and China and will support significant new opportunities. They will help the UK to do even more business with China in the future and should bring real benefits to UK businesses already there or looking to invest in China. We already have over £6 billion of direct investments in China and our exports are worth nearly £14 billion a year - up from £2.2 billion 10 years ago - but these negotiations should boost that.
The extension of the existing EU-ASEAN Free Trade Agreement mandate to cover investment protection is also another positive step. This will help the EU to negotiate truly comprehensive agreements with the ASEAN countries and should benefit UK investors in the region.
Notes for editors
The government's economic policy objective is to achieve 'strong, sustainable and balanced growth that is more evenly shared across the country and between industries'. It set 4 ambitions in the 'Plan for Growth', published at Budget 2011:
to create the most competitive tax system in the G20
to make the UK the best place in Europe to start, finance and grow a business
to encourage investment and exports as a route to a more balanced economy
to create a more educated workforce that is the most flexible in Europe
Work is underway across government to achieve these ambitions, including progress on more than 250 measures as part of the Growth Review. Developing an Industrial Strategy gives new impetus to this work by providing businesses, investors and the public with more clarity about the long-term direction in which the government wants the economy to travel.
Published 18 October 2013