Stori newyddion
Gwaith cynnal a chadw hanfodol i'n gwasanaethau ar-lein
Mi fydd cynnal a chadw hanfodol bwriadol i'n gwasanaethau ar-lein.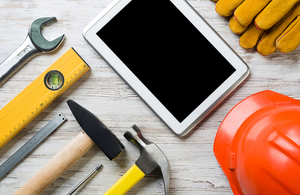 Byddwn yn cynnal rhywfaint o waith cynnal a chadw hanfodol ar ein systemau mewnol o 5yp i 7yp ar 18 Hydref 2017.
Efallai y bydd ein gwasanaeth Companies House Service yn cael eu heffeithio yn ystod y cyfnod hwn. Ymddiheurwn am unrhyw anghyfleustra a allai hyn achosi.
Document information
Published: 4 Ebrill 2016
Updated: 11 Hydref 2017
Essential maintenance message
Additional maintenance required
Update to article
Planned maintenance 25 June 2017
Planned maintenance successfully completed and all services back on line.
CHS now not available from 4pm on 13 April
Added note that Follow won't be available during the maintenance.
Essential maintenance from 11:59pm on Thursday 13 April to 7am on Tuesday 18 April.
Planned maintenance completed successfully.
Maintenance planned between Friday 2 December to Sunday 4 December
Essential online maintenance between 7am-8pm Saturday 15 October 2016
Planned maintenance message removed.
First published.