News story
Equitable Life Payment Scheme passes £800 million in payouts
Equitable Life Payment Scheme has now made payments to 717,600 policyholders.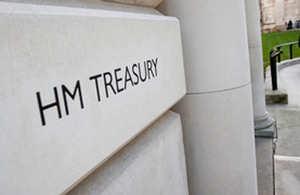 The Equitable Life Payment Scheme (ELPS), set up by the government in 2011 to make payments to Equitable Life policyholders who suffered financial losses has now made payments to 717,600 policyholders totalling £816 million.
Since the last update in August 2013, the scheme has paid a further £82 million to 170,000 policyholders up to December 2013. This means almost 1,400 policyholders have been paid every day.
The figures are broken down as follows:
375,672 payments to individual investors have been issued totalling £511 million.
33,547 first payments to With-Profits Annuitants (WPAs) have been issued by the scheme, totalling £64 million
Subsequent annual payments totalling £116 million have also been made to annuitants. Additionally, payments of £15 million have been paid to the estates of 2,425 deceased annuitants and 305,956 payments totalling £110 million have been paid to those who bought their policy through their company pension scheme.
In October 2013, the government announced the extension of the scheme to mid-2015. This was to make sure that as many Equitable Life policy holders as possible receive the payment they are due for the injustice they suffered. The scheme had previously been due to close in April 2014.
Financial Secretary to the Treasury, Sajid Javid, said:
This government has allocated up to £1.5 billion to help Equitable Life policyholders and we are making strong progress to help those who suffered an injustice. Today's figures show that the scheme has paid out over £800 million to over 700,000 policy holders since 2011.
Published 22 January 2014