News story
Equality analysis and non mandated templates for 2012/13 NHS Standard Contract issued
The equality analysis of the NHS Standard Contract 2012/13 is available.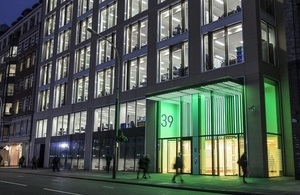 Commissioners will need to undertake their own equalities analyses for each of the commissioned services. Equality analyses are not compulsory but they are recommended as a good and transparent means for commissioners to review and develop their services and approaches.
The general duty (otherwise known as the public sector Equality Duty) that is set out in the Equality Act 2010 does not specify how public authorities should analyse the effect of their existing and new policies and practices, on patients, staff and communities.
The NHS has developed the Equality Delivery System (EDS) to support commissioners and providers meet their obligations under the general duty. In particular, use of the EDS will help NHS organisations to comply not only with the general duty but also the specific duties to publish information to demonstrate compliance and prepare and publish equality objectives. The EDS can be accessed at www.eastmidlands.nhs.uk/eds
Non mandated templates for 2012/13 NHS Standard Contract
The indicative activity plan, and activity planning assumption non mandated templates have been issued. The templates are aimed at primary care trust commissioners who wish to use the templates for section B part three, and section B part four of the 2012/13 NHS Standard Contract.
View the templates and more on the NHS Standard Contract 2012/13
Published 17 January 2012