News story
Equalities Minister gives support to Transgender Day of Remembrance
Equalities Minister Lynne Featherstone today lent her support to Transgender Day of Remembrance, which takes place on 20 November.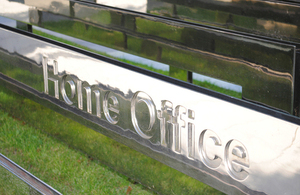 Transgender Day of Remembrance commemorates those who have been killed due to anti-transgender hatred or prejudice.
It was founded in the USA to honour Rita Hester, whose murder in 1998 instigated the 'Remembering Our Dead' web project and a San Francisco candlelight vigil.
The annual event has since spread worldwide and aims to raise public awareness of transphobic violence and encourage people to build relations with the transgender community.
Committed
This government is committed to tackling all forms of discrimination and violence against transgender people, and earlier this year the Prime Minister launched an ambitious programme of work called Working for lesbian, gay, bisexual and transgender equality.
It outlines the actions the government is committed to taking, including on transphobic bullying and hate crime.
Next year the government will follow this up with the first ever transgender action plan.

Published 19 November 2010