Press release
Environment Agency issues permit for Brockham Oilfield
A standard rules permit has been issued to Angus Energy Weald Basin No.3 Limited.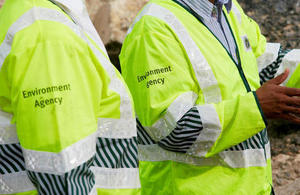 The Environment Agency has issued a standard rules permit to Angus Energy Weald Basin No.3 Limited for the management of onshore oil exploration at Brockham Oilfield in Betchworth, Surrey.
The SR2015 No1 permit authorises Angus Energy Weald Basin No.3 Limited to operate a mining waste operation at Brockham Oilfield under regulation 13 of the Environmental Permitting (England and Wales) Regulations 2010 to the extent authorised by and subject to the conditions of the permit.
In reaching the decision to issue the standard rules permit, the Environment Agency has taken into account all relevant considerations and legal requirements. The Environment Agency reserves the right to take enforcement action should activities not be carried out in line with relevant environmental permissions, if there is a breach of the relevant environmental permissions or, if appropriate, should activities result in risk of pollution to the environment.
Published 15 November 2016