Press release
Environment Agency improves footbridge in Oxford
The Environment Agency is going to upgrade Sheepwash Bridge in Oxford to improve accessibility and increase its life span.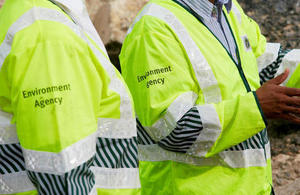 The Environment Agency is set to start a £10,000 upgrade of Sheepwash Bridge, its single-span arched footbridge over the Castle Mill Stream in Oxford.
Work will start this Monday 16 March 2015 on sections found to be in need of repair during a recent engineering survey. The bridge will be closed to the public while work is being carried out, which is expected to last up to 3 weeks. The Environment Agency is advising users to allow an extra 10 to 15 minutes for their journeys while a diversion route is in place.
Carrying out this work will enable the public to continue using our bridge for another 15 years,
said Peter Collins, Asset Performance Team Leader at the Environment Agency.
We're using like-for-like replacements for the elements we're renewing, to retain the character of this charming structure, but are taking the opportunity to improve accessibility for wheelchair and pushchair users.
Unfortunately, we have to close the bridge for the work to be carried out safely, and we apologise for the unavoidable inconvenience this will cause.
Notes to editors
Sheepwash Bridge is located north of the Botley Road bridge, north west of Oxford train station and opposite Tumbling Bay. It crosses Castle Mill Stream where it meets Seacourt Stream.
Published 16 March 2015