World news story
Entrepreneurs gather in Santiago for the Start-Up Games Chile
Start-up businesses from Chile pitch ideas in competition to win opportunity to scale and grow their business in the UK.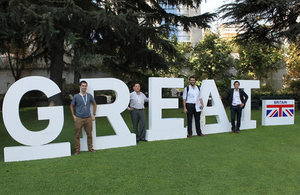 On Thursday 30 March, Chile's most enthusiastic entrepreneurs gathered together for Start-Up Games Santiago. The initiative helps entrepreneurs and innovative businesses develop their business plan through a variety of programmes and training. The event featured a huge variety of companies, from virtual reality, to health drinks to green bicycle initiatives .
Having already fought for their place in front of a panel of judges, the remaining 40 arrived at the Ambassador's Residence ready to pitch their ideas to everyone they met.
The event was centred on an app, developed specifically for the day, allowing the entrepreneurs to compete for virtual investments. With a million pounds per investor, it was all to play for.
Thanks to British Airways sponsorship, the winning entrepreneur received much more than virtual money in the bank. In order to develop their business further, first prize was a flight to London to coincide with London Tech-Week.
Start-Up Games is an initiative started by the Department for International Trade (DIT)'s Global Entrepreneur Programme and has travelled all around the world, most recently stopping in Buenos Aires.
Dealmakers at Start-Up Games Chile
Flying in straight from Argentina, Start-Up Games Chile was attended by 2 dealmakers, Andrew Humphries and Sheetal Walsh, to impart their entrepreneurial wisdom.
Andrew Humphries founded The Bakery, a company which helps entrepreneurs and innovative businesses develop their business plan through a huge variety of exciting programmes and training.
Sheetal Walsh has acquired an impressive wealth of experience throughout her career, enabling her to establish her own company, MetaCart, as well as founding a charity in India.
Winners at Start-Up Games Chile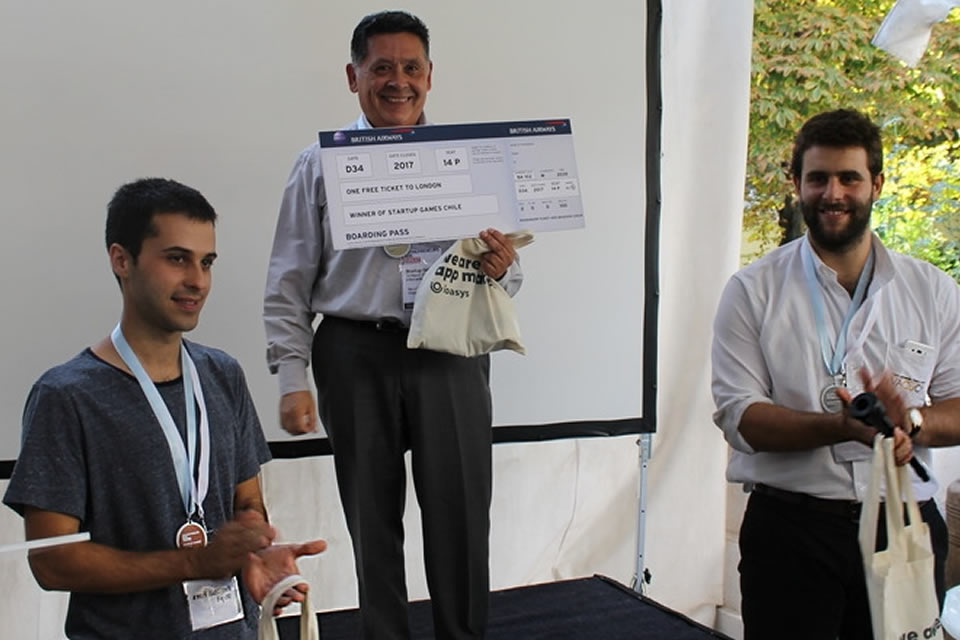 First prize was won by Mario Soto, with his company Diagnochip, who presented an innovative design to reduce urinary tract infection diagnosis from four days to just 8 hours.
Mario was closely followed by Nicolás Morelli with his company VACuCh helping to reduce losses from viruses and bacteria in the agricultural sector.
Benjamín Pérez took third place with Shipit; a platform which streamlines the shipment process.
The day was a great success in allowing all the entrepreneurs to promote their business and make contacts for developing their ideas further.
Contacts at DIT Chile
Contact Constanza Alvez, Inward Investment Advisor, Department for International Trade, British Embassy, Santiago, Chile for more information about the Star-Up Games Chile.
For more information about the events and activities of the British Embassy in Santiago, follow us on:
Published 13 April 2017