Enjoy the Paralympics for as little as £10
Ticket prices announced for Paralympic Games, with 50% costing £10 or under.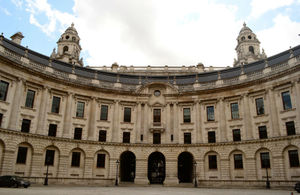 LOCOG today published the prices for Paralympic Games tickets. In total, approximately two million tickets will go on sale for the Paralympic Games from 9 September 2011.
50 per cent of tickets are priced at £10 or under
95 per cent of tickets are priced at £50 or under
All tickets will include London Travelcard
Ticket applications from the public will be accepted between 9 and 30 September 2011 with prices starting at £10 for adults and £5 for under-17s and over-60s.  Tickets for the Opening and Closing Ceremonies start at £20.12, with the top end price at £500 for the Opening Ceremony.  A London Travelcard is included within the price of a ticket for the day of the event.
More than 50 percet of tickets will be priced at £10 or less - with £10 being the lowest adult price.   More than 95 per cent of the tickets will be priced at £50 or under, with 75 per cent of tickets costing £20 or less.  Innovative 'day pass' tickets will also be available, giving people the chance to sample a range of Paralympic sports throughout a whole day. Organisers of group visits of over 20 people will also receive additional free tickets, and LOCOG is encouraging schools to apply for group tickets to take advantage of the fact that the Paralympics are taking place during term time. 
Spectacle of competitive sport
Minister for Sport and the Olympics Hugh Robertson said: "The London 2012 Paralympic Games will be the pinnacle for many of our Paralympic athletes and will be a fantastic spectacle of competitive sport.  I would encourage everyone to apply for tickets not to miss out on this once in a lifetime chance to see the Games on home soil."
LOCOG CEO Paul Deighton commented: "The Paralympic Games will light up London with quite simply brilliant sport next year.  The UK is the spiritual home of the Paralympic movement and with superb medal prospects for ParalympicsGB, we believe that the British public will come out in their thousands to watch.  We have created a fair pricing structure, which we hope will encourage people to come along and create fantastic atmospheres at our venues.  We would encourage people to sign up now to learn more about Paralympic sports."
Further information
Published 11 May 2011