English for Speakers of Other Languages (ESOL) qualifications
Understanding ESOL Skills for Life (SfL) qualifications: assessment properties, comparability, core curriculum and CEFR alignment.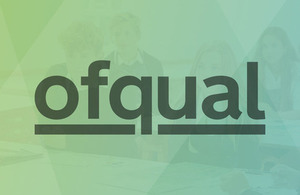 Ofqual has conducted in-depth research into ESOL Skills for Life qualifications, identified some possible areas for improvement, and will now work with awarding organisations to address the research findings.
ESOL Skills for Life (SfL) qualifications were developed as part of a suite of basic skills qualifications to help migrants who live in this country to improve their English language proficiency for life, work or further study. The government-funded qualifications are aimed at over-16s whose first language is not English. These qualifications are not used as evidence for visa, residency and citizenship requirements.
Understanding ESOL Skills for Life qualifications evaluated a sample of SfL qualifications in terms of their design and assessment properties, their validity, how they align with current regulations, and comparability between awarding organisations that offer these qualifications. The research also explored the broader context in which these qualifications operate.
Research is fundamental to Ofqual in ensuring the validity of qualifications. Ofqual uses research to advance understanding across the education sector and help shape the future of assessment.
The report finds ESOL SfL qualifications are seen by awarding organisations as having value to students and wider society, but have multiple and potentially conflicting purposes. Findings suggest some areas for improvement in the design and delivery of assessments.
Ofqual has identified ways the quality of these qualifications could potentially be improved for students and is launching a series of workshops with ESOL SfL awarding organisations to address these findings.
Published 17 November 2022