Engaging the nation with science and engineering
Government announces further funding to promote national science and engineering events.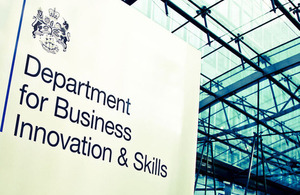 Speaking at the 10th Cheltenham Science Festival, Science Minister David Willetts announced £790,000 to promote national events to engage the public with science and engineering.
This money will help fund the British Science Festival and National Science and Engineering Week, both key events run by the British Science Association, that give thousands of people across the UK the chance meet leading scientists and get involved in the latest science, technology and engineering.
The investment also includes £100,000 that will be provided in 'kick-start' grants to schools in challenging circumstances wishing to run their own events as part of National Science and Engineering Week.
David Willetts said:
"Science and engineering are vital for economic growth, and we need to do everything we can to inspire the next generation and show them the vast range of careers available to them.
"The Government is absolutely committed to outreach in schools and public engagement with science, and this funding will give thousands of people the chance to experience first hand the very best that British science has to offer."
Sir Roland Jackson, of the British Science Association, said: "We welcome the continuing commitment to these major national programmes, which involve so many people in discussion about the sciences, their implications and their opportunities for society and the economy."
This announcement follows the publication in May of the Public Attitudes to Science 2011 survey, where David Willetts underlined his commitment to engage the public with science and announced the continuation of funding for STEMNET and Sciencewise Expert Resource Centre.
National Science Events
The funding for these key events is allocated from the £13m Science and Society budget announced as part of the Science and Research Allocation in December 2010.
The British Science Festival is one of Europe's largest science festivals, taking place each September. Each year the Festival travels to a different UK location, and in 2012 will be held in Bradford. The theme for the Festival will be ' Exploring new worlds'.
National Science and Engineering Week is the UK's widest grassroots celebration of science and engineering, running from 9 - 18 March in 2012. Read about the 2011 Week.
Links
Published 14 June 2011