Energy Minister visits Horizon headquarters
The Minister of State for Energy, Charles Hendry, will today (May 24) visit the Gloucester headquarters of Horizon Nuclear Power after the withdrawal…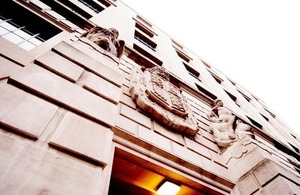 The Minister of State for Energy, Charles Hendry, will today (May 24) visit the Gloucester headquarters of Horizon Nuclear Power after the withdrawal of parent companies RWE and E.ON from the project at the end of March.
Speaking ahead of the visit Charles Hendry said:
"Horizon Nuclear Power represents an extremely attractive investment opportunity. Horizon's team is a prized asset. A group of very talented and experienced staff who have worked extremely hard over the past three years to make Wylfa and Oldbury two of the most attractive sites in Europe to invest in new nuclear.
"There has already been strong interest in Horizon and we are making the Government's commitment to new nuclear clear to interested parties. The launch of the draft energy bill this week has shown investors that we are prepared to take tough decisions to ensure confidence in our long-term vision for the electricity market.
"While this is a commercial process, I am confident everyone involved is working to ensure a swift sale can be achieved, which will protect the jobs of those working here."
---
Notes for editors
1. On 29th March 2012 Horizon Nuclear Power's parent companies E.ON and RWE announced that, following separate strategic reviews, they had decided to withdraw from nuclear new build in the UK, and would be seeking new owners for Horizon and the associated sites at Wylfa and Oldbury.
Published 24 May 2012