Government response
Energy bill focuses on cutting carbon - letter from Edward Davey to the FT
Letter to the Financial Times on the Energy Bill and a decarbonisation target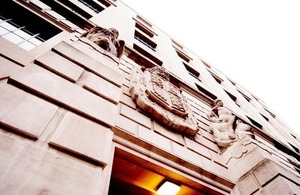 From Edward Davey MP
Sir, I agree with Lord Sugar that the UK has a massive opportunity to create jobs and investment in clean energy ("Cutting our carbon would help UK business", Opinion, June 3).
We have amended the energy bill to add a 2030 decarbonisation target for the power sector – this wasn't proposed in any political party's manifesto or in the coalition agreement.
It makes sense to set this target in 2016 once we have been advised on the level of economy-wide emissions reductions that will have to be made by 2030.
Everything in our energy bill is based on the premise that we need to significantly decarbonise the power sector. Indeed, it will ensure that we reduce the UK's emissions by 50 per cent by 2025, putting us ahead of many economic rivals.
This bill will unlock £110bn of private sector investment into building new clean energy infrastructure, and will create up to 250,000 skilled jobs in the energy sector. And it is backed by a trebling in the government support for low-carbon investment to £7.6bn in 2020.
The energy bill is a once-in-a-generation opportunity to ensure we can create jobs, keep the lights on, keep emissions down and get a fairer deal for consumers.
Edward Davey, Secretary of State for Energy and Climate Change
Published 4 June 2013