Press release
Employment hits record high as Welsh economy pulls ahead
Record employment levels welcomed by Welsh Secretary Stephen Crabb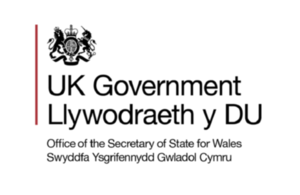 Record employment levels were today welcomed by Welsh Secretary Stephen Crabb as new figures point to a reviving economy.
More than 8,000 people found work over the last three months and the unemployment rate has dropped to levels not seen since before the economic downturn of 2008-09.
Today's Labour Market Statistics show that:
Employment is up 8,000 over the quarter with the rate up 0.3 per cent to 71.2 per cent
Unemployment is down by 12,000 in the same period with the rate also falling by 0.8 per cent to 5.3 per cent
The claimant count has dropped by 900
The youth claimant count has dropped by 2,000 over the year
Economic inactivity - those people who are not in employment or unemployed, but might for example be studying or looking after a family member - is up by 5,000 over the quarter
Stephen Crabb said:
There are now a record number of people in work in Wales as the economy moves away from its traditional reliance on London and the South East, and more people are encouraged back into employment through welfare reforms.

The recent announcement about job losses in Port Talbot shows we are still exposed to an uncertain global economy. However the Government will continue creating the right conditions for business to thrive so they can bring highly skilled jobs with salaries to match to Wales.
Published 17 February 2016