News story
Employers to help offenders find employment on release
Local employers network in North Yorkshire to help offenders find employment on release.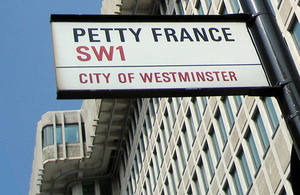 On 21 April 2016, members of business community as well as training, educational and recruitment agencies will be gathering at HMP/YOI Kirklevington Grange to celebrate the positive impact that training, education and work, is having on offenders.
The event will demonstrate how offenders – in prison and in the community - are being equipped with skills to lead a purposeful and productive lifestyle upon release, with testimonies from both employers and prisoners endorsing the benefits of the working relationship.
Many offenders confirm a link between their offending history and ability to secure meaningful paid employment. In response, HMP/YOI Kirklevington Grange has generated links with employers, training providers, and learning skills agencies to offer meaningful work based activity, education, and apprenticeship schemes which can serve to accommodate both skills shortages and the long term vocational aspirations of interested participants.
This includes making contact with a number of industries and business providers, generating paid work in sectors such as hospitality, construction and manufacturing.
Continuing to source and network its business contacts as part of the resettlement and rehabilitation ethos, the prison is working to overcome stereotypical perceptions in terms of prisoner employment which forms both a challenge and a sense of achievement when an employer reports a successful outcome.
Prisons Minister, Andrew Selous, will speak at the event and will thank those employers who have already seen how hard-working and dedicated offenders can be. He will then urge potential new employers to join the Employers Forum for Reducing Reoffending (EFFRR), whose members include Marks and Spencer, Timpson's and Greggs.
Andrew Selous said:
As the Prime Minister has said, we need a prison system that doesn't see prisoners as simply liabilities to be managed, but instead as potential assets.

HMP/YOI Kirklevington Grange runs a robust approach to prepare offenders for resettlement into their local community, which is vital to provide the skills and training necessary for employment.

I am pleased to see so many employers today who are giving prisoners the opportunities to turn use these skills in sustained work upon release and to turn lives around for good. This will lead to less crime, fewer victims and safer streets.
The prison also provides a wide ranging curriculum of formal learning, consisting of functional skills such as Maths and English, as well as industry based training such as Woodwork, Welding.
Governor, Angie Petit said:
I am delighted that we have been able to support this event and grateful to everyone who has been able to attend.

We are really passionate about reducing reoffending at HMP & YOI Kirklevington Grange and we know that one of the key ways we can achieve this is to help prisoners into employment on release. This returns people into the community as better citizens with increased self-esteem and more able to contribute to society in a positive way.
The Ministry of Justice is urging businesses across the country to see offenders as potential assets. The department is encouraging employers to work with prisons to employ offenders in custody and on release. Many offenders are dedicated, motivated and skilled potential employees, who genuinely want to close the door on their criminal past, rebuild their lives and contribute to society.
They can go on to become businesses' most dependable, reliable employees who are incredibly loyal to the business that has given them a chance to turn their lives around.
Published 21 April 2016