News story
Employee owner plans to boost growth set out
Under the new employment status, employee owners will have a different set of employment rights and they will be given shares in the company…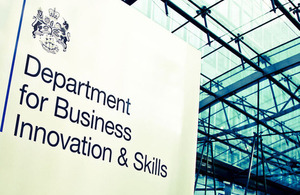 Under the new employment status, employee owners will have a different set of employment rights and they will be given shares in the company of between £2,000 and £50,000. Any increase in value of these shares will not be subject to capital gains tax.
Employees taken on this way will have all of the rights associated with other employees except for:
unfair dismissal rights (apart from automatically unfair reasons and where dismissal is based on discriminatory grounds), **

rights to redundancy pay, **

certain statutory rights to request training **

the statutory right to request flexible working**

employee owners will have to give more notice to their employer of their intention to return from maternity or adoption leave early.
Business Minister, Jo Swinson, said:
"We know that engaged employees are more productive and motivated. This scheme increases the options for business and brings greater flexibility to companies and employees in determining their employment relationship.
"By responding to the flexible needs of fast growing companies, it will help them take people on, providing a real incentive for employers and employees."
It will be entirely voluntary for the employer to offer the new status - and for an individual to choose to accept it.
An employer will be able to choose the new status and still choose to offer more rights to their staff (e.g. the right to request flexible working or higher levels of contractual redundancy pay).
Companies of any size will be able to use this new kind of contract, but it is principally intended for fast growing small and medium sized companies that would benefit most from a flexible workforce.
The consultation sets out the proposal in detail and asks for views on how the government can implement it. This consultation is focused on both employment law and company law issues. The Treasury will be consulting on the tax matters separately.
The consultation will close on **8 November 2012.
**Legislation to bring in the new employee owner contract will be introduced today via the Growth and Infrastructure Bill, with the aim of companies being able to offer the new type of contract from April 2013.
**Notes to editors:
**1. Anyone wanting to find out more about the proposals and submit their views should visit http://www.bis.gov.uk/Consultations/consultation-on-implementing-employee-owner-status?cat=open
The Growth and Infrastructure Bill sets out a comprehensive series of reforms aimed at supporting businesses, developers, and first time buyers by slashing red tape that delays or discourages business investment, development or job creation.

The Government's economic policy objective is to achieve 'strong, sustainable and balanced growth that is more evenly shared across the country and between industries'. It set four ambitions in the 'Plan for Growth' (PDF 1.7MB), published at Budget 2011:
To create the most competitive tax system in the G20

To make the UK the best place in Europe to start, finance and grow a business

To encourage investment and exports as a route to a more balanced economy

To create a more educated workforce that is the most flexible in Europe
Work is underway across Government to achieve these ambitions, including progress on more than 250 measures as part of the Growth Review. Developing an Industrial Strategy gives new impetus to this work by providing businesses, investors and the public with more clarity about the long-term direction in which the Government wants the economy to travel.
BIS's online newsroom contains the latest press notices and speeches, as well as video and images for download. It also features an up to date list of BIS press office contacts. See [http://www.bis.gov.uk/newsroom](http://www.bis.gov.uk/newsroom) for more information.
Notes to Editors
Contact Information
Name BIS Press Office Job Title
Division Department for Business, Innovation & Skills Phone
Fax
Mobile
Email bispress.releases@bis.gsi.gov.uk
Name Sandra White Job Title
Division Department for Business, Innovation and Skills Phone 020 7215 5937 Fax
Mobile
Published 18 October 2012