Emerging economies key to international development
The UK to enter new alliances with emerging economic powers to trade in ideas and expertise to reduce world poverty.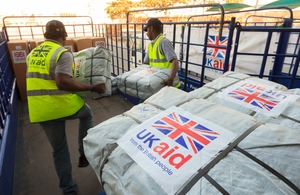 The UK will enter new alliances with emerging economic powers to "trade in ideas and expertise" to reduce world poverty, Development Secretary Andrew Mitchell has said in a keynote policy speech.
With proven experience in giving aid in the developing world, the UK is well positioned to help new countries - like Brazil - join the fight against international poverty.
He acknowledged donors in the Gulf States who provide on average one percent of their Gross National Income to aid. Saudi Arabia, for example, has become the second biggest bilateral donor to Pakistan following the flooding there last year.
Andrew Mitchell also said the time had not yet come to stop aid to India, and that it was in both Britain's interest and India's interest "to continue our highly successful collaboration on development." He said that the Department for International Development was working with the Government of India on a new approach - one focussed more tightly on India's poorest states to help them unlock more funds from the private sector and reinforce the impact of India's own programmes.
He said:
"The UK can help to broker an age of cooperation where countries unite in new alliances to tackle shared challenges. Having demonstrated our development credentials, having built and supported many of the alliances that were so important in the past, we now have a responsibility to help shape the relationships that will be important in the future.
"The nature of these partnerships, however, will change. Relationships will become less rigid and more equal. We will focus on what works - and we will be creative about how we achieve it. Aid will be but one of our tools. We will trade in ideas and in expertise too, and we will broker political support and create coalitions to tackle specific issues.
Published 15 February 2011