News story
Elgin gas release: Government Interest Group
Following the gas release and evacuation of personnel from Total E&P UK's Elgin production facilities, DECC convened a Government Interest Group…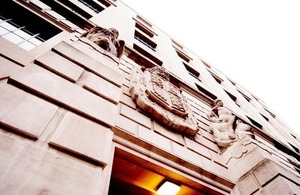 Following the gas release and evacuation of personnel from Total E&P UK's Elgin production facilities, DECC convened a Government Interest Group (GIG) to enable interested parties, such as DECC, the Secretary of State's Representative, the Health and Safety Executive, the Scottish Government and the Maritime and Coastguard Agency, to share information about the incident and to discuss issues such as the operator's plans to stop the release.
Whilst there is no indication that the incident has resulted in a significant environmental impact, the GIG subsequently convened an informal Environment Group (EG), chaired by Marine Scotland and including representatives from DECC, the Joint Nature Conservation Committee, the Maritime and Coastguard Agency, the Food Standards Agency Scotland and Total E&P UK Ltd, to collate, review and summarise the environmental information, and to advise the GIG on the environmental issues. A summary of the environmental aspects can be found at on DECC's Oil and Gas website.
Earlier today the Scottish Government released the results of a "taste test" on fish samples collected from close to the Elgin platform, which concluded that there was no taint of the samples as a result of the hydrocarbon release. Further information in relation to the "taste test" can be found on the Scottish Government website.
More on Elgin
Published 11 April 2012