The first phase of elections in Egypt is due to take place on 28 November. We advise British nationals to stay away from polling stations, and to avoid all crowds and demonstrations.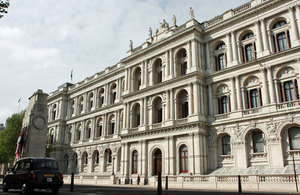 Voting for the People's Assembly will take place in Cairo, Alexandria, Port Said, Fayoum, Damietta, Kafr El Sheikh, Assyut, Red Sea (including Hurghada) and Luxor on 28 November.
There have been violent confrontations between security forces and demonstrators in Tahrir Square and the Downtown area of Cairo in recent days, and the situation is changing rapidly. British nationals should avoid crowds and demonstrations, follow events on local and international news and seek advice from their tour operators.
For more information, see our travel advice for Egypt.
Since the British Embassy is located in Garden City, which is near Tahrir and Downtown Cairo, if you need to visit the Embassy please call beforehand to check on security. The number to call is 02 2791 6000.
There have been reports of sexual assaults on women during some demonstrations in Tahrir Square. There have also been a number of arrests during demonstrations, including British and other foreign nationals. You should carry ID at all times.
Published 28 November 2011