News story
Einstein immigration papers discovered
Immigration documents relating to Albert Einstein's escape from Nazi Germany have today gone on show at the UK Border Agency National Museum.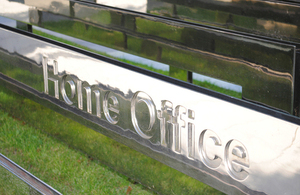 After nearly 80 years stored away, the card signed by Einstein on arrival at Dover from Belgium in 1933, was discovered by curators visiting UK Border Agency offices at Heathrow.
Assistant curator Lucy Gardner said: 'We didn't know this landing card ever existed until we visited UK Border Agency officers at Heathrow.
'We were keen on acquiring any documents relating to immigration but were stunned to find paperwork relating to such a prominent historical figure as Albert Einstein.'
'Enemy of the regime'
Einstein fled from his native Germany when Adolf Hitler came to power.
The scientist, who was Jewish, arrived in England while a bounty had been put on his head by the Nazis who named him an enemy of the regime.
The card, lists Einstein's nationality as Swiss, having renounced his German citizenship only weeks earlier in angry reaction to Nazi policies.
Landing cards were completed by all passengers arriving in Britain.
The card has gone on show today at the UK Border Agency National Museum in Liverpool's Merseyside Martime Museums.
Published 10 May 2011