World news story
Eid message from British Ambassador to Saudi Arabia
On the occasion of Eid ul-Fitr HMA Simon Collis sends his warmest wishes to Muslims celebrating Eid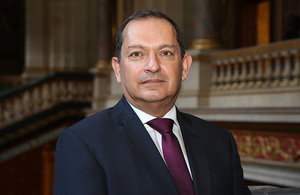 On this occasion, Her Majesty's Ambassador Simon Collis said:
I would like to extend my best wishes to Muslims in Saudi Arabia and across the world, who are celebrating Eid ul-Fitr, marking the end of the holy month of Ramadan.
During Ramadan, millions of people around the world have dedicated themselves to prayer, reflection, charity and spending time with loved ones.
At this time as we gather with our families to celebrate Eid, we all continue to hope for an end to violence in the region and for peace in the Middle East.
Let me wish you all a very happy and peaceful Eid. Eid Mubarak!