News story
Edward Davey statement on Grangemouth
Edward Davey's response to the news that the Ineos petrochemical plant at Grangemouth is to reopen.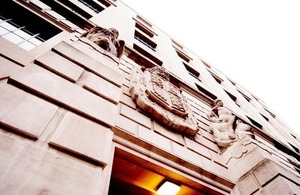 Secretary of State for Energy and Climate Change Edward Davey said;
"This is a very positive result. Grangemouth is important to the Scottish economy, the UK economy and most importantly to the local economy where 800 jobs have been saved and the local community has avoided a major blow. We can now look forward to a future of growth at Grangemouth.
"Many people in the UK and Scottish Governments have worked hard to make this happen, a clear sign of our commitment to Scotland, its economy and its people."
Published 25 October 2013