News story
Economy central to Scottish referendum vote
Scottish Secretary Alistair Carmichael comments on latest Scottish Social Attitudes survey.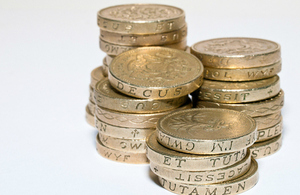 Commenting on the latest Scottish Social Attitudes survey, the Secretary of State for Scotland Alistair Carmichael said:
The future of our economy is central to the referendum vote and the arguments are firmly on the UK's side. As part of the UK, people can count on having the UK pound and the Bank of England as lender of last resort.

Leaving the UK would throw all of that into doubt as well as placing the financial burden of creating a new state from scratch onto the Scottish taxpayer.

People want to be absolutely sure of what leaving the UK would mean for them in terms of their prosperity. Staying in the UK will allow us to continue pooling resources and sharing risks, while leaving would open up a far smaller Scottish economy to volatility in its annual revenues.

People should look closely at the untested claims of the Scottish Government on the economy and the negative impact they could have on their household finances. The series of information packs we have begun to issue will give people the facts on the referendum and enable them to make a clear, informed choice.
Published 22 January 2014