News story
Economic Adviser vacancy at the IPO
The Intellectual Property Office is seeking to recruit two Economic Advisers.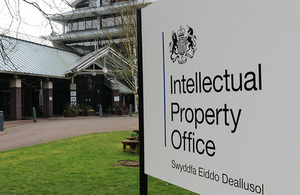 Reporting to the IPO's chief economist, you will manage Assistant Economists, and work with experts and policy staff in IPO, BIS and partner organizations to drive innovation in the UK and internationally.
IPO's Economics, Research and Evidence team shapes and influences policy in the UK, in Europe, and further afield. The team, one of the largest of its kind, is considered to be a thought leader globally. You will help lead a team building concepts, methods and analytical approaches to support better evidence to encourage/develop a world class intellectual property environment.
The post holders will work closely with policy leads and stakeholders to ensure that research evidence for policy development is designed and managed to build the best policy analysis and evidence possible.
Successful candidates will also work with other national IP offices, other government departments and international organisations, to ensure that the UK's approach to IP evidence and analysis leads and shapes opinion, and influences policy.
The successful candidates will hold a graduate/post graduate qualification in economics (2:1 or Masters) and have an in-depth understanding of innovation or regulatory/competition economics.
How to apply
Full details of the role and how to apply are available on the Civil Service Jobs website
The closing date for applications is 18 June 2015.
For more information please email Pippa Hall.
Published 4 June 2015