ECGD helps Spooner Industries deliver €5 million order
The Export Credits Guarantee Department (ECGD) has helped Spooner Industries deliver a €5 million export order.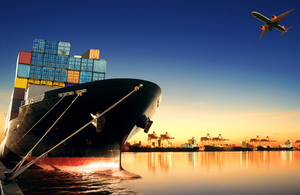 The Export Credits Guarantee Department (ECGD), the UK export credit agency, has helped Spooner Industries, based in Ilkley, West Yorkshire, to deliver a strategically important €5 million export order for the supply of drying equipment for the paper industry to the Philippines.
ECGD guaranteed €1 million of the €2 million trade facility provided by Lloyds Banking Group. This risk-share arrangement was Lloyds' first transaction under ECGD's Letter of Credit Guarantee Scheme. ECGD's support was part of a solution, designed to mitigate international trade risk, consisting of a unique 'partial rolling confirmation' structure to provide cover on a shipment by shipment basis rather than on the entire order value. This bespoke solution delivered significant cost reduction while retaining workable levels of export payment risk mitigation.
Spooner Industries managing director Mike Brook said:
The supply contract to our buyer in the Far East is a very significant size and thus the mitigation of payment risk was a vital element in enabling us to export our goods. Lloyds' ability to construct an innovative trade structure delivered a solution that gave us sufficient levels of committed risk assurance at a very competitive price. The Bank's participation in ECGD's Letter of Credit Guarantee Scheme provided a risk share arrangement that proved invaluable in meeting our needs.
Lloyds head of trade products John Salter said:
We are delighted to have used the Letter of Credit Guarantee Scheme to support such a significant transaction for Spooner Industries. We were able to structure an innovative trade finance offering that would suit the customer's requirements and significantly reduce the cost for mitigating their international trade risk.
ECGD chief executive Patrick Crawford said:
We're very pleased to have been able to help Spooner Industries with this order. We introduced LCGS as a way of increasing capacity in the market, and I'm happy to see the scheme is doing its job. We wish Spooner Industries well with this order and with its other business and we look forward to working with Lloyds and the five other banks currently participating in the scheme to help British exporters in the future.
Published 20 August 2010