ECGD backs £2.92 billion of British exports in 2010 to 2011
Export Credits Guarantee Department provide a third more support to UK exporters.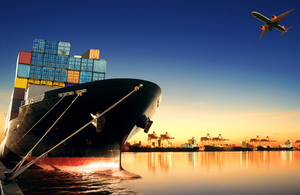 ECGD, the UK's export credit agency, has published its Annual Report and Accounts, showing it provided 33% more support to UK exporters in 2010-11: £2.92 billion, up from £2.21 billion in 2009-10, earning premium income of £96 million, compared to £58 million in 2009-10.
The most significant development in 2010-11 was the launch of the new products announced in the Government's Trade and Investment for Growth white paper. As a result ECGD is now able to support a much broader range of exporters. ECGD has started a comprehensive programme to inform exporters about its new products.
ECGD issued 192 guarantees and insurance policies to support British companies competing in overseas markets in 2010 to 2011, compared to 198 in the previous financial year.
While support for Airbus remained a significant part of ECGD's business, with 158 aircraft supported, civil project business volumes showed a return to more typical levels in 2010 to 11, after a comparatively quiet year in 2009 to 10.
Among the wide range of civil exports supported were a contract won by Rolls-Royce for the supply and installation of natural gas pumping units in Russia and the export of control panels by TES Life Cycle Engineering for a water treatment facility in Baghdad. Notably in 2010 to 11, ECGD also supported finance raised in the international capital markets: for the sale of Airbus aircraft to AerCap.
ECGD Chief Executive Patrick Crawford said:
"This has been a very busy year for ECGD, which has seen a significant rise in enquiries and a big rise in its support for exporters. At the same time we have successfully introduced a range of new products to support British exporters in these difficult times."
Published 7 July 2011