Press release
Ebberston Moor borehole reinjection permits granted
Decision follows public consultation on the plans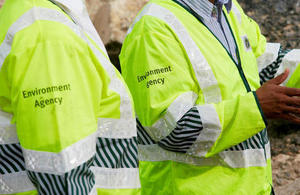 The Environment Agency has approved a permit application for reinjection of water produced during gas extraction at an existing borehole in Ebberston Moor, North Yorkshire.
The environmental permits allow Third Energy UK Gas Ltd to take water produced from one layer of rock and inject it into another layer, via the same borehole, with the aim of allowing the exploitation of gas from this site.
The decision to issue the permits has been taken following a careful examination of the proposed activities to ensure that all necessary controls and procedures are in place to protect the environment, including groundwater and drinking water supplies.
The decision follows two open consultations on the proposals, allowing the public to raise any local environmental concerns.
A spokesperson for the Environment Agency said:
As a regulator of onshore oil and gas exploration and development in England, the Environment Agency's role is to ensure that these activities are carried out in a way that does not harm people or the environment.

Our groundwater and geology experts have carefully examined Third Energy's proposals, and we are confident that the operator's proposed processes include sufficient measures to ensure the environment is protected, including drinking water supplies.

As part of our determination, we have taken into account every concern related to the permit that was submitted during the consultation.

Our role in ensuring environmental protection continues throughout the lifetime of an operational site, so we will continue to monitor this operation to ensure that Third Energy is working within the conditions set out in the permit.
A similar permit application from Third Energy, to carry out reinjection at an existing borehole at Pickering, is currently being considered. Neither the Pickering nor Ebberston Moor reinjection permits allow fracking to take place.
Published 20 August 2015