News story
East of England's most innovative businesses receive recognition from The Queen
The East of England's most enterprising businesses will today (Thursday 14 July) attend an evening reception at Buckingham Palace after they…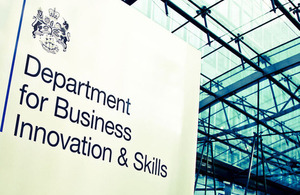 The East of England's most enterprising businesses will today (Thursday 14 July) attend an evening reception at Buckingham Palace after they were announced as this year's winners of The Queen's Awards for Enterprise 2011.
Sixteen winners from the East of England will have the opportunity to meet Her Majesty The Queen and other members of the Royal Family: the ultimate recognition of their commitment to enterprise and innovation.
RealVNC Ltd is the only company in the country to win two awards this year - for International Trade and for Innovation. Based in Cambridge, RealVNC invented the VNC remote access software used across the world. Its partners include some of the biggest names in IT, including Intel and Google, and exports make up 90% of its turnover.
Chief Executive Officer Dr Andy Harter said there had been a noticeable impact on the company's business. "A number of substantial new clients have referred to our awards in a very positive way. The awards are a prestigious endorsement of business excellence, instantly recognised at home and abroad.
"Some new business is as a direct result of the awards and I am sure that over the years the effect on our company will be extremely beneficial. I would recommend every company striving for success to apply for the Queen's Award for Enterprise."
Other winners from the East to be honoured at Buckingham Palace include:
**Peterborough-based company, Haskoning UK Ltd, which has won an International Trade Award - its first Queen's Award since the seventies.
**Best known as Royal Haskoning, it provides engineering and consultancy services to clients in more than 60 countries for major maritime, infrastructure, transport and environmental projects.
Director Henry Rowe said: "In the UK we are a major player within the international scene with over 50 per cent of our turnover coming from abroad. The Queen's Award has been a tremendous boost to our standing within Royal Haskoning's 4,000 strong global family, and with our clients, who appreciate its importance and prestige."
**Trade award winner Hi Breeds International of Norwich, one of the smallest companies to be recognised this year, with just four employees.
**Hi Breeds exports hatching eggs to markets in the Middle East and Europe, 250 million alone to Saudi Arabia. Founded in 1998, sales have exceeded £50 million.
Managing Director Nick Chandler said: "The Queen's Award gives you instant credibility. It's like a quality assurance mark and is really valuable too in showing that you have been thoroughly checked out. It transforms a small company into one of the big guys. This is recognition by the highest authority in the land."
**Plant Parts Ltd, from Hadleigh in Suffolk, which won its award - for International Trade - at the first attempt.
**The company supplies parts for construction machinery and repairs and reconditions gearboxes for earth-movers and harvesting equipment. Although it only has 13 employees, sales to over 100 countries in the last three years were close to £5 million.
Director Robert Finch said: "Ours is an industry with traditionally quite low levels of customer service. We aim to be different and this recognition has certainly helped mark us out. Americans in particular have taken it on board. I would encourage other small businesses to go for an award, but only if you are prepared to put the effort in to make your application really strong and professional."
**Toby Churchill Ltd, based at Over in Cambridgeshire, which has helped over 100,000 people with limited or no speech ability to communicate.
**Toby Churchill designs and makes text and speech communications devices in 13 languages, most recently Arabic, that are sold to customers in 23 countries in Europe, the Middle East and the Americas. Overseas earnings have trebled in three years.
Chairman David Collison says the International Trade Award has been a real boost to their workforce. "There is a real buzz and it is good to have recognition for what we do in enabling people without speech to communicate. We are one of the oldest companies in our industry, yet the Queen's Award shows we are still forward-looking with quality at the heart of everything we do."
Business Secretary Vince Cable said:
"The opportunity for business winners to go to the Palace to celebrate their hard work is well deserved and I hope they have a wonderful time. I strongly encourage businesses to start thinking about nominations for next year."
Liz Basing, International Trade Director for UK Trade & Investment in the East of England, said: "These companies are the pride of the East of England. It is terrific that what they have done is receiving royal recognition and we should all, inside and outside the business community, be proud of their innovation, ideas and determination.
"Businesses in the East of England should also be encouraged by their example and considering now whether they have what it takes to become a Queen's Award winner in Olympic and Diamond Jubilee year."
The awards are made annually by HM The Queen and are only given for the highest levels of excellence demonstrated in each category. They are judged to a demanding level and winners receive a number of benefits and worldwide recognition.
The application/nomination period for The Queen's Awards for Enterprise 2012 is now open and closes on 31 October. Entry is free and forms can be completed and submitted online at www.businesslink.gov.uk/queensawards. Winners will be announced on 21 April 2012.
The full list of East of England winners for 2011 is:
The Queen's Award for International Trade
* Haskoning UK Ltd, Peterborough
* Hi Breeds International, Norwich
* International Export Supplies Ltd, Needham Market, Suffolk
* Plant Parts Ltd, Hadleigh, Suffolk
* Prism Media Products Ltd, Stretham, Cambridgeshire
* RealVNC Ltd, Cambridge
* Toby Churchill Ltd, Over, Cambridgeshire
* University of Bedfordshire, Luton and Bedford
The Queen's Award for Innovation
* ARM Holdings plc, Cambridge
* Cambridge Consultants Ltd, Cambridge
* FFEI Ltd, Hemel Hempstead, Hertfordshire
* i2 Ltd, Fulbourn, Cambridgeshire
* Jagex Ltd, Cambridge
* RealVNC Ltd, Cambridge
* Sentec Ltd, Cambridge
* Smiths Detection Watford Ltd, Bushey, Hertfordshire
* Specialising Imaging Ltd, Tring, Hertfordshire
ENDS
Notes to Editors
The application guide explains why businesses and individuals should apply for an award. It describes the three business categories and individual award category, and gives information on eligibility, criteria and how to apply. It also gives details of the benefits of applying for and winning an award, as well as explaining the judging processes.

There are three categories that businesses can enter for The Queen's Awards for Enterprise. These categories are:
International Trade
Innovation
Sustainable Development
There is also an individual award category - The Queen's Award for Enterprise Promotion. Each Queen's Awards category has different application criteria that must be met before application.

To be able to apply for any of The Queen's Awards categories, businesses must:
Be based in the UK - Including the Channel Islands and the Isle of Man
Operate as a business unit of the UK economy
Have at least two full-time employees or part-time equivalents
Be able to demonstrate commercial success
Businesses can apply for more than one category as long as they meet the criteria for each category they want to apply for.

The forms for entry to the 2012 Queen's Awards can be completed and submitted online at www.businesslink.gov.uk/queensawards

BIS's online newsroom contains the latest press notices, speeches, as well as video and images for download. It also features an up to date list of BIS press office contacts. See http://www.bis.gov.uk/newsroom for more information.

For photographs from the Reception contact the Press Association picture desk, or (main switchboard) 0207 963 7000.
ISSUED ON BEHALF OF THE QUEEN'S AWARDS OFFICE BY COI NEWS & PR EAST TEL: 01223 370783
Queen's Awards for Enterprise
Enterprise Directorate,
Department for Business, Innovation and Skills
1 Victoria Street
London SW1H 0ET
Tel: 020 7215 5507
E-Mail: info@queensawards.org.uk
www.queensawards.org.uk
Notes to Editors
Contact Information
Published 13 July 2011