Earthquake and volcanic activity in Indonesia
Bad weather is hampering rescue efforts to the tsunami hit Mentawai Islands. Mount Merapi volcano continues to erupt violently.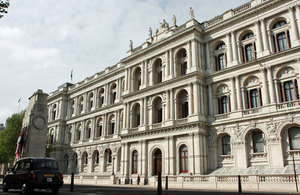 On 25 October, a powerful 7.5 earthquake hit the Mentawai islands off the coast of Sumatra resulting in a tsunami which killed over 400 people. There have since been a series of powerful aftershocks in the area and difficult weather conditions are continuing to affect the rescue effort. People are advised to avoid the area.
Mount Merapi in Yogyakarta, started to erupt on 26 October and has continued to be dangerously active since. The Government has imposed a twelve mile radius exclusion zone and residents have been evacuated. There have been a number of fatalities and nearby villages have been burned by heat clouds.There has been a marked deterioration in the air quality in Yogyakarta as ash continues to fall on the city. British nationals with non-essential travel plans to Yogyakarta may wish to delay their journey. Air travel in the region has been affected, with many flights canceled. On Tuesday 02 November, Malaysia's budget airline Air Asia and Singapore's Silk Air announced the temporary suspension of international flights to Adicsucipto and Adisumarno airports in Yogyakarta and Solo respectively. People are advised to avoid the area.
A number of airlines have temporarily suspended flights to and from Soekarno-Hatta Airport, Jakarta due to concerns about the possible risk of volcanic ash. Travellers are advised to check with their airline for alternative routing where possible and assistance.
On 1 November authorities also raised the alert level for Mount Anak Krakatoa, located near Krakatoa Island between Sumatra and Java. Krakatoa's volcanic activity escalated after Mount Merapi erupted, with thick plumes of smoke containing toxic material emitted from the volcano. People are currently advised not to come within a three mile radius of Krakatoa.
Published 6 November 2010