Government response
DWP responds to today's tribunal ruling on the Work Capability Assessment
The department disagrees with today's tribunal ruling and intends to appeal.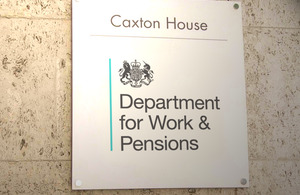 A DWP spokesperson said:
We disagree with today's ruling and intend to appeal. We believe we have made – and continue to make – significant improvements to the WCA process for people with mental health conditions. The percentage of people with mental health conditions who go into the support group for Employment and Support Allowance (ESA) has more than tripled since 2010.

We are pleased, however, that the tribunal made clear that there are safeguards built in to the WCA process to help ESA claimants. We are also pleased the tribunal stated that the department is not in breach of its duties under the Equality Act.

We will carry on working with charities – including Mind and the National Autistic Society – to continually improve the WCA for people with mental health problems, and, building on recommendations from Professor Harrington, pilot a new approach to the collecting more information from a claimant's GP to refine the WCA.
Published 22 May 2013