DWP publishes call for evidence on impact of Defined Benefit pensions on growth
A call for evidence on the impact of funding Defined Benefit pensions on investment and growth announced has been published.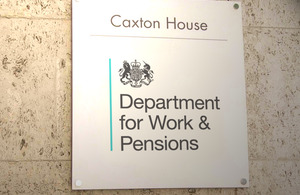 A call for evidence on the impact of funding Defined Benefit (DB) pensions on investment and growth announced by the Chancellor has been published by the Department for Work and Pensions today.
The call consists of two key questions. One asks whether companies undergoing valuations of their DB pension deficits should be allowed to smooth the calculation of their asset and liabilities. The other asks whether the Pensions Regulator should be given a new statutory objective to consider the long-term affordability of deficit recovery plans to sponsoring employers.
Steve Webb, Minister for Pensions, said:
We need to know whether the current regulatory framework is sufficiently flexible for employers with Defined Benefit pensions or whether there is more we could reasonably do.
In his Autumn Statement, the Chancellor said that "the Government is determined to ensure that Defined Benefit pension regulation does not act as a brake on investment and growth."
Millions of people still benefit from belonging to high-quality DB pension schemes. But with people living for longer, the cost of funding these pension promises is considerable; especially as returns on assets are volatile and economic conditions remain challenging.
Some employer and pension groups have voiced concern that a recent period of historically low gilt yields has affected the discounting applied in the calculation of long-term pension liabilities. Rising deficits are said to be forcing some employers to make substantial additional contributions to schemes, which is diverting funds away from business investment and ultimately, economic growth.
However, flexibilities already exist within the pensions regulatory framework, which can help companies manage the funding of their deficits over time.
The call for evidence on the new objective closes on 21 February 2013. The call for evidence in relation to smoothing closes on 7 March 2013.
Note to Editors:
The call for evidence can be downloaded here: www.dwp.gov.uk/consultations/2013/pensions-and-growth.shtml
Media enquiries:0203 267 5116
Out of hours: 07659 108 883
Published 25 January 2013