News story
Dundee makes UK City of Culture 2017 shortlist
The Secretary of State for Scotland Michael Moore has congratulated Dundee on making the shortlist for UK City of Culture 2017.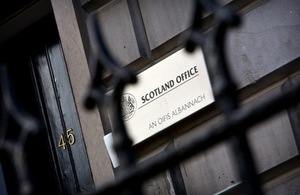 Today the Culture Minister Ed Vaizey announced that the "City of Discovery" has joined Hull, Leicester and Swansea Bay as the cities shortlisted for the award.
The four cities will now be invited to submit a final bid to the independent advisory panel by the end of September. The panel will then meet again to decide a winner which will be announced in November.
The Secretary of State said:
"Congratulations to Dundee on making the shortlist for the 2017 UK City of Culture. With a substantial waterfront transformation project underway, a number of highly regarded academic institutions combined with pioneering digital media and life sciences industries there is much for the residents of Dundee to be proud of.
"I look forward to the coming weeks and months as Dundee continues to build on what is already a very strong bid"
The Secretary of State also offered his support for Aberdeen's qualities as a culturally rich city in spite of not making the final shortlist.
Mr Moore added:
"Whilst there will be a great sense of disappointment in Aberdeen today, it is important to remember that the bidding process has done so much to harness and highlight Aberdeen's outstanding creative and cultural traits to a wider audience. I hope this will provide a platform to bid for a future UK City of Culture award"
Note to Editors
The original DCMS press release and further information can be found here.

The eleven cities that put themselves forward for the UK City of Culture 2017 were: Aberdeen, Chester, Dundee, East Kent, Hastings and Bexhill-on-Sea, Hull, Leicester, Plymouth, Portsmouth and Southampton, Southend on Sea and Swansea Bay.

Derry-Londonderry was named the first UK City of Culture on 15 July 2010. More information about their programme is available here. In their year as European City of Culture, Liverpool received 9.7 million additional visitors to the city which resulted in over £735 million in additional visitor spend. Derry-Londonderry hope to have 2800 tourism jobs by 2020 as a legacy from their year as first City of Culture.
Published 19 June 2013