Press release
Duchess of Gloucester is guest of honour at school's Christmas concert at Belfast Waterfront Hall
HRH the Duchess of Gloucester and patron of Fleming Fulton School attended the school's Christmas concert at Belfast Waterfront Hall.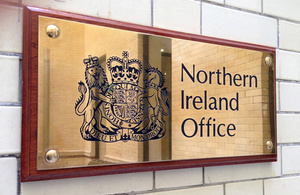 HRH the Duchess of Gloucester, on the second engagement of the day, attended Fleming Fulton School's "Christmas cracker" concert at Belfast Waterfront Hall.
Fleming Fulton School was established in 1957 and caters for young people who have a physical disability and associated learning needs. HRH the Duchess of Gloucester opened the new school building in 1983 and became patron of the school in 1987. The school celebrated its 50th Anniversary in 2007 with a gala dinner at Belfast City Hall and an interdenominational service in St Anne's Cathedral, Belfast attended by the patron.
Upon arrival HRH was greeted by the Lord-Lieutenant of the County Borough of Belfast, Dame Mary Peters DBE. Accompanied by Mrs Joyce Manson, Chair, Board of Governors and Mr Eddie McGlinchey, acting Principal, Fleming Fulton School, HRH met a number of pupils taking part in the concert and a number of guests attending the pre-concert drinks reception. During the interval in the concert HRH met a number of stakeholders associated with the school.
At the end of the Concert HRH moved to the stage where Mr McGlinchey said a few words of thanks, before inviting head girl Jamie-Leigh McClean to present a gift of a framed piece of artwork of the promotional flyers for the concert, designed by Claire Sanford, a pupil at Fleming Fulton School.
HRH then listened to the final performance by the choir before meeting Jane Lowry, Music Co-Ordinator, Fleming Fulton School, and approximately 200 children who took part in the concert.
This brought the engagement to a close.
Notes to Editors
Upon arrival HRH was greeted by the Lord-Lieutenant of the County Borough of Belfast, Dame Mary Peters DBE and went on to meet:
Mrs Dorothy Angus, Director, Department of Education
Mrs Joyce Manson, Chair, Board of Governors, Fleming Fulton School
Mr Eddie McGlinchey, Acting Principal, Fleming Fulton Shool
Published 6 December 2011