Dstl co-host Financial Instability Conference
The Defence Science and Technology Laboratory (Dstl) is co-hosting a unique conference to improve the understanding of how financial and economic systems might impact the UK's defence and security.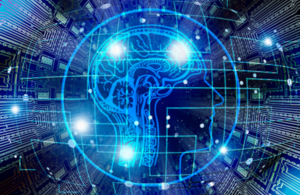 In a rapidly changing world where technology is constantly driving the way money is moved around the world, the conference will debate threats and opportunities to bolster the security and stability of the UK and its allies.
The Engineering Financial Instability conference is being hosted by the London School of Economics, the Financial Conduct Authority and Dstl. Themes will include: Exploiting Financial Friendship, Modern Siege, Covert Finance and Destabilisation of Financial Systems.
Rob Solly, Dstl Division Head said:
This is the first time Dstl has laid on a conference of this kind. We need to understand how state or non-state actors might use modern technology to intercept payment systems or to undermine the government's ability to function safely. We are keen for people from across the financial enterprise to join the debate to help understand and mitigate threats to the UK, helping ensure our defence, security and prosperity.
The conference takes place on 2 December 2019, followed by a workshop on 3 December 2019.
Registration takes place at the London School of Economics. Attendance for the workshop event is limited to 30 places; register your interest by emailing Alex Stevens at efi@dstl.gov.uk.
Published 22 October 2019