Drug trafficking: When is it too late to get out?
British travellers are being warned against the temptations of smuggling drugs, in a hard-hitting film.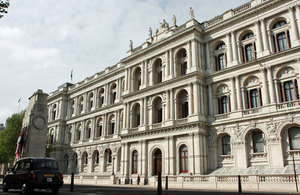 "Too late now" is the latest film from the Foreign Office's Know Before You Go Campaign. The film follows the story of a young British man who decides to try to smuggle drugs into Britain from overseas.
The British Embassy can't get anyone out of prison, or make local authorities drop charges, and in some countries narcotics offences, including possession, result in the death penalty.
So as the man in the film proves, it is better to say no at the start, before it is too late to back out.
Published 2 August 2011