News story
Drug statistics revealed
Figures showing the number of drug seizures and the quantities taken off the streets and intercepted at the border were published today.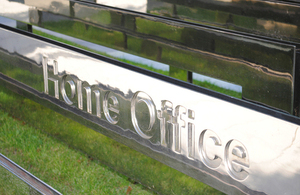 Statistics out today show 224,080 drug seizures were made in England and Wales by the police and the UK Border Agency last year as part of their work protecting communities from the harm of drugs.
While this figure is a seven per cent fall on the previous year when 241,473 seizures were made, they also reveal intelligence led enforcement has led to a rise in the quantities seized by police forces of the most dangerous drugs, including cocaine, crack and heroin.
Comparing 09/10 with the previous year:
Class A drugs seizures decreased by 14 per cent
Class B drugs seizures decreased by five per cent
Class C seizures fell by 14 per cent
A spokesperson for the Home Office said: 'While there are some encouraging signs, particularly police seizures and their targeting of cannabis cultivation, these statistics still show more needs to be done to tackle drugs.
'The drugs market is complex and a range of factors including work to disrupt supply routes, changing patterns of drug use and lower purity all impact on these statistics.
'We are keen to ensure the police and UKBA play their part in protecting our communities from the harm drugs cause which is why the Government is committed to the creation of a new National Crime Agency that will lead the fight against organised crime and deliver on the coalition agreement commitment to enhance the security of our borders.'
Published 28 October 2010