Drug smuggler sentenced to seven years
A West African drug trafficker has been jailed for attempting to smuggle about £13,000 worth of cocaine through Manchester Airport.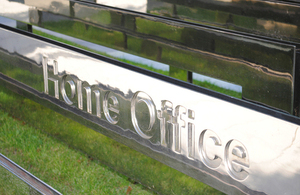 Stanley Okpara, 42, was arrested by Border Force officers when he attempted to collect the drugs, which had arrived in a freight shipment from Nigeria on February 25 this year.
Okpara, of Gertrude Close, Salford, but a Sierra Leone national, was found guilty of the offence after a trial at Manchester Crown Court. The peppers were found to contain 200g of the drugs, which, when cut, would have had a street value rising to about £13,000.
He was sentenced to seven years at Bolton Crown Court.
Pete Avery of Border Force said:'Cocaine is an evil and addictive drug that ruins the lives of users, their families and the wider community.
'Our officers work round the clock, and use a combination of the latest technology, sniffer dogs and their own expertise and experience to protect our borders.
'Anyone involved in smuggling illegal drugs can expect to be caught and to pay a heavy penalty, as the sentence handed out today shows.'
Published 17 April 2012