News story
Drug smuggler gets 5 more years in jail
Convicted drug smuggler James Hill was today sentenced to 11 years in prison after the Court of Appeal overturned his original sentence.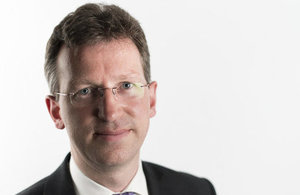 Hill was originally convicted at Leeds Crown Court in September 2015 and sentenced to 6 years in prison for his role in a conspiracy to import over a tonne of cocaine into the UK.
Solicitor General Robert Buckland QC MP referred that sentence to the Court of Appeal under the Unduly Lenient Sentence scheme and personally presented the case in court today. He argued that the original sentence should be replaced with a longer term due to the seriousness of the offences.
Speaking after the hearing, Solicitor General Robert Buckland QC MP said:
"Drugs are a scourge on our community, causing a huge amount of despair. This offender was involved purely for financial gain, with no thought to the lives he might ruin along the way."
"I hope this increased sentence acts as a deterrent to other potential drug smugglers."
Published 21 January 2016