Drug driving devices to undergo testing
Devices to test if drivers have taken drugs could be approved for use in police stations by the end of the year.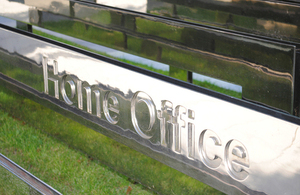 The government has invited manufacturers to submit their machines, which will need to screen for one or more illegal drugs, for laboratory testing.
Suitable devices need to be legally approved by the home office before use.  Once approved, the machines will be based in police stations and allow officers to take a drugs test without the need to wait for a doctor to arrive to take a blood sample.
The development builds on the government's announcement of a new drug driving offence last month which will see offenders subject to up to six months in prison.
Policing minister Nick Herbert said:
'Drug driving can be deadly and it is vital police have the right tools to bring offenders to justice.
'Inviting devices for testing represents real progress and underscores the government's message that driving while under the influence of drugs is unacceptable and dangerous and people will not get away with it.'
Work is also underway to take forward the development of portable drug testing devices for police use with the aim of achieving approval by 2014 - when the new drug driving offence is expected to come into effect.
Testing of station based devices will begin at the home office's centre for applied science and technology this summer.
Once introduced, drivers who refuse to co-operate with the tests will be committing an offence similar to that of refusing to take a breath test.
Notes to editors
1. An independent review of drink and drug driving law in 2010 recommended
that a new specified limit offence should be developed.
2. Subject to parliamentary approval, the crime and courts bill, published on 11 May, will make it an offence to drive a motor vehicle if you have certain controlled drugs in your body in excess of specified limits. This will make it much easier for police to take action against drug drivers.
3. The exact drugs covered by the offence and the specified limits for each will be determined following advice from an expert panel and a public consultation.
4. For more information on the devices call the home office on 020 7035 3535. For information on the new drug driving offence call the department for transport on 020 7944 3066.
Published 1 June 2012