News story
Driving test candidates warned on Vauxhall recalls
Some vehicles are being recalled by Vauxhall and can't be used for driving tests until they've been checked and fixed if necessary.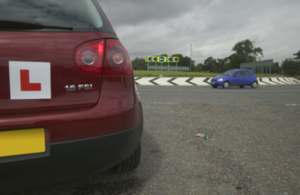 A vehicle can be recalled by the manufacturer if it has a known safety fault.
There has been a recall of some Vauxhall vehicles because of concerns about steering.
Recalled vehicles
Your vehicle will need to be checked and may need to be fixed before you can use it for the driving test if it's on the list below.
The vehicles are either Vauxhall Corsas or ADAMs registered from 6 February 2014, which includes some '63' number plates.
You'll need to check your Vehicle Identification Number (VIN) (the last 8 digits) to see if your car is affected.
Corsa D or Corsavan
The affected VINs are:
E6071016 to E6118738
E4181031 to E4308122
ADAM
The affected VINs are:
E6077301 to E6113446
F6000001 to F6006544
What you'll need to take to your test
You'll need to take proof to your test that the vehicle has been checked and, if necessary, fixed.
The proof you bring has to be one of the following:
the actual recall letter or safety notice that has been stamped by the manufacturer or dealer
written proof from the manufacturer or a dealer (on official or headed notepaper) that the car is safe for use in a driving test
Your test will be cancelled and you could lose your fee if you don't bring the right proof.
Test dates from 5 October 2014
If your test date is from 5 October 2014, you must give 3 clear working days' notice to change or cancel your test without losing your fee.
Published 29 September 2014
Last updated 6 October 2014
+ show all updates
Updated the registration date that vehicles are affected from, from May 2014 to 6 February 2014.
First published.