Press release
'Dreams and Wishes' charity pays a festive Whitehall visit to Gwydyr House
Wales Office Minister David Jones and some of the children on a Whitehall visit with Dreams and Wishes charity help decorate the tree at Gwydyr…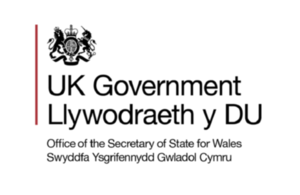 Wales Office Minister David Jones and some of the children on a Whitehall visit with Dreams and Wishes charity help decorate the tree at Gwydyr House
Brave youngsters from South Wales today, Thursday 15 December, enjoyed an early festive treat with a tea party hosted by Wales Office Minister David Jones whilst on an annual Christmas visit to Whitehall.
'Dreams and Wishes' enjoyed a unique trek to London accompanied by a mixture of Queen's Dragoon Guards, Welsh Guards and Royal Welch Regiment - all in full ceremonial reds.  The group were escorted to Big Ben, Speaker's House and No 10, followed by a traditional visit to Gwydyr House for afternoon tea, where they were welcomed by the Minister.
Mr Jones said:  "It is an absolute pleasure to meet these brave youngsters and put on a special tea party for them at the end of a thrilling and fun-packed day out in Whitehall.  Under the leadership of Tony Curtis, Dreams and Wishes provides youngsters undergoing often gruelling and difficult illnesses with opportunities to celebrate and enjoy a range of magical experiences.
"I hope the youngsters and their families will cherish the memories they have from today.  The visits by Dreams and Wishes never fail to kick off the festive spirit at the Wales Office and it was wonderful to be able to wish the children and their families a very happy Christmas."
Tony Curtis MBE, Chairman of Dreams & Wishes said: "The children and the families look forward to their day out in London so much, spending so much time in hospital and on treatment and this is a well deserved rest. My belief is that life is about special memories and the Wales Office in London, with all the team, helps us create memories that last a lifetime. These special children need treats, I am sure the day will bring many smiles.
"The Wales Office has always given us a wonderful welcome and tremendous support and I personally would like to thank everyone at there for their help."
Notes for editors:
The Dreams and Wishes Charity has been set up to help seriously and terminally ill children and families during the difficult and financially challenging period of a child's illness. 
The charity can help with fuel costs to take their child to and from hospital, specialist beds or specialist wheelchairs and even heating costs.
Dreams and Wishes also creates special memories for many families and works closely with families and their social workers to create bespoke memories to fulfil the wishes of the children - meeting celebrities, sending families on holidays and creating magical days out.
Published 15 December 2011