Dramatic rise in pensioners as baby boomers enter golden years
When the country is celebrating the Olympics in 2012, baby boomers will be turning 65 in record numbers.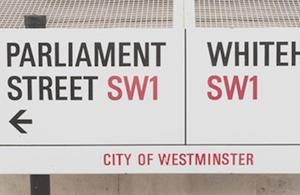 When the country is celebrating the Olympics in 2012, baby boomers will be turning 65 in record numbers. Over 800,000 of them - a staggering 150,000 more than in 2011 - will reach this key milestone. This massive increase corresponds to the post-war spike in births in 1946 and 1947, and presents a challenge for the Government as many of those turning 65 will also start claiming their state pension.
Since the first of the baby boomer generation started to draw their pension at age 60 in 2005/06, DWP spending on people over working age has risen by almost £14 billion.  By 2012 spending will have risen by nearly another £4 billion.
Pensions Minister Steve Webb visited older workers at Marks & Spencer in Liverpool today. He said:
People are now living longer, healthier lives and most 65-year-olds can expect to live until their late 80s. State Pensions need to reflect this and we need to make sure that the system is sustainable in the face of increasing longevity.

We also want to make sure that where older workers want to keep working, they don't find themselves pushed out of the workplace or experience age discrimination.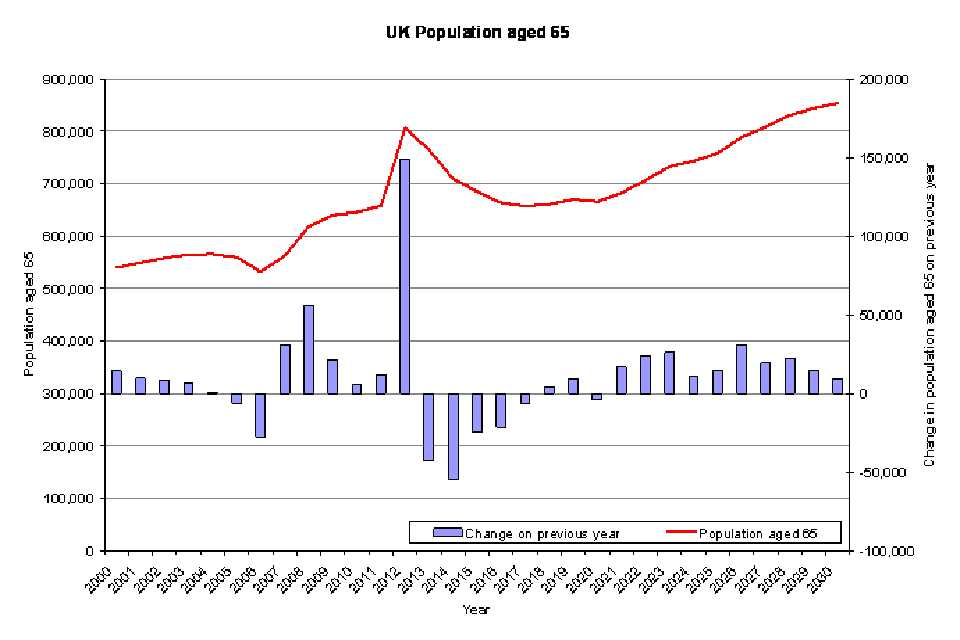 With the latest research showing that many people can expect to spend around 20 years in retirement, the Government is currently looking into bringing forward increases to the state pension age. It also wants to ensure that older workers who want to keep working are able to do so, by phasing out the Default Retirement Age.
The three urban areas that will see the greatest increase in 65-year-olds over the next two years are Aberdeen (33%), Hull (30%) and Kingston upon Thames (26%).
Notes to Editors:
The number of 65-year-olds in Britain will increase by around 150,000 between 2011 and 2012 - that's those born in the latter half of 1946 and the first half of 1947, corresponding with the post-war spike in births.
In 2010, 646,000 people will turn 65, an increase of around 6,000. Next year 658,000 people will hit 65, an increase of 12,000. In 2012, 806,000 will reach the milestone age, an increase of around 150,000.Whereas back in 1946 and 1947 65-year-olds could expect to live another 13 years, 65-year-olds today can expect to live another 23 years.
In 2030, there will be 5.2 million more people aged over 65 compared to 2010.
The review on the timing of the increase in State Pension age to 66 commenced on the 24th June, with the publication of a "Call for Evidence" from external stakeholders to help inform the review and the decision.
The six week evidence gathering period for the Call for Evidence closed on 6th August 2010.  352 responses have been received from individuals and 46 responses have been received from organisations.
The Government's decision is to be announced later this autumn, with the Bill to implement the decision introduced early in the New Year.
Media Enquiries: 0203 267 5160
Out of hours: 07659 108883
Website: www.dwp.gov.uk
Published 21 September 2010