News story
Draft tax legislation published
Government publishes draft tax legislation to implement Budget and Autumn Statement 2014 policies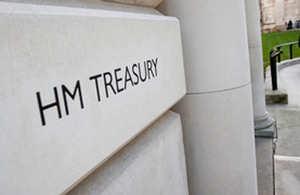 Today (10 December 2014) the government has published draft tax legislation which will implement policies published at Budget 2014 and Autumn Statement 2014. The government has also published responses to related policy consultations which took place over the summer.
Finance Bill 2015 contains key measures to make the UK more competitive for businesses, including:
a new tax relief to promote the production of children's TV in the UK
increasing the tax credits available for large and small businesses involved in research and development
a new high pressure, high temperature oil and gas tax relief, which will support investment in this industry, generate £3 billion of capital investment and create 3500 jobs
clamping down on tax avoidance, especially by high profile multinational companies through applying a new 25% tax on profits diverted away from the UK
The bill also contains measures to support hardworking families, including:
increasing the personal allowance by £600 to £10,600 from 2015/16, taking a further 430,000 low earners out of income tax altogether and making a typical basic rate taxpayer £825 better off over the course of Parliament
exempting children under 12 from Air Passenger Duty as of 1 May 2015 and children under 16 from 1 March 2016 – saving a two child family £142 on the cost of an economy long-haul trip
The bill also continues government support for the UK's charities through
making it easier for donors to give to charity through an intermediary such as an independent fundraiser
providing VAT refunds for search and rescue and air ambulance charities
David Gauke, Financial Secretary to the Treasury, said:
The government is committed to making the UK more competitive for business, supporting hardworking families and cracking down on aggressive tax avoidance.

The package of measures in the legislation published today builds on our efforts to create a stable tax system that supports our long-term economic plan.
For the fifth year in a row, draft legislation has been published as part of the government's commitment to a more transparent, efficient and simpler tax system. The consultation on draft legislation will run until 4 February, with final details being confirmed in Budget 2015, and finally introduced in Finance Bill 2015.
Published 10 December 2014