Dr Steven Everson: why the current bailiff system needs to change
Dr Steven Everson is the Director General of the Civil Enforcement Association, the sole trade association representing certificated.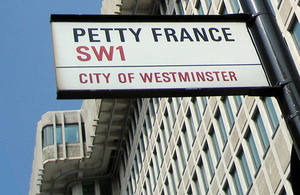 Dr Steven Everson is the Director General of the Civil Enforcement Association (CIVEA), the sole trade association representing certificated bailiffs in England and Wales.
He explains why the current system needs to change and why he welcomes the Ministry of Justice's consultation on the activities of bailiffs.
'For over a decade now the enforcement industry has been pressing for the reform of enforcement law and CIVEA welcomes the publication of the consultation document by the Ministry of Justice on transforming bailiff action.
The current system is outdated and unnecessarily complex. It has evolved over centuries through case law and regulations that have been introduced in a piecemeal fashion by successive governments. The complexity of the procedures, and particularly the fee structures, is difficult to understand, even by those within the industry and are confusing and misunderstood by both debtors and advisors. Most of the complaints that are currently received by the association are rooted in such misunderstandings.
Whilst the industry, through the associations, has long been striving to improve its image and increase professionalism this has been an uphill struggle in the face of a public perception that is based upon misconceptions, a tendency in some parts of the media to focus upon and sensationalise a small number of old cases and processes imposed upon the industry that, in reality, are more suited to the 19th rather than the 21st century.
It has been a long road to get where we are today. The Tribunals Courts and Enforcement Act 2007, which will enable the new regulations, is already over four years old. We hope that the consultation document truly marks the imminent introduction of those regulations. It will inevitably mean that procedures will change and that there will be a degree of uncertainty for our members as they adjust but, nevertheless, the changes will be welcome.
I trust that the consultation process proceeds with pragmatism. We are a small industry but one that adds over £600 million to the coffers of local and central government in the collection of otherwise unpaid local taxes, fines and penalties. Any new or additional processes and procedures which might be suggested by third parties must be properly computed and the source of the required additional funding identified. '
Dr Steven Everson is Director General of CIVEA which was formed in 2011 through the merger of the Association of Civil Enforcement Agencies (ACEA) and the Enforcement Services Association (ESA).
Published 17 February 2012