Dounreay's Prototype Fast Reactor (PFR) tank farm work restarts
The PFR team have now received regulatory permission to restart operational work in the sodium tank farm.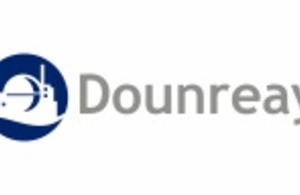 DSRL submitted a report to the ONR detailing the corrective actions it took to resolve the ONR improvement notice measures resulting from the investigation into the fire that occurred back in October 2014.
This follows DSRL's completion of a programme to improve its management of health and safety arrangements and alkali metals organisation.
The PFR sodium tank farm houses four tanks that contain sodium residues from the operation of the reactor. The planned work includes sealing the two tanks, on which work had previously started, followed by treatment with humidified air to react any residual sodium. The tanks will be ready for dismantling after completing the treatment phase.
Managing Director of DSRL, Mark Rouse, said:
Our investigation identified a number of areas that required improvement. It was important to take the time to ensure as many lessons were learned from this incident as possible.

As we move forward, we should all reflect on the fact that safety must remain our first priority. Our challenge now is to sustain our improvements and ensure we do not forget what we have learned.

We are determined to further improve our compliance behaviours and working practices to ensure that we always meet the highest standards and we will continue to focus on the safe decommissioning of the Dounreay site.
Published 2 July 2015