News story
Dounreay workers walk 5,000 steps for Workout at Work Day
Workout at Work Day is an annual awareness day organised by the Chartered Society of Physiotherapy.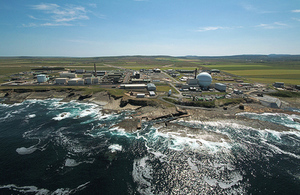 Throughout the UK, work places use this day to promote the importance of being active during the working day.
On June 12 nearly 500 workers participated in Dounreay's workout at work day to walk 5,000 steps around the site.
Mark Rouse said:
As well as being good for people's health, the day was very good for the site as a whole; a great shared experience and presented a good opportunity to meet new faces.
Workers who completed the walk will receive pedometers as a reward to keep up fitness. Dounreay aims to run more of these events in the future.
Published 15 June 2015