Dounreay pond team make the cut
Work has started to cut up the Dounreay Fast Reactor pond wall using a remotely operated saw.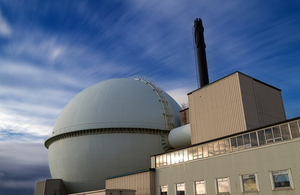 The pond top cap is the first cut needed to separate the pond liner from the pond structure. The next step is to cut the wall into blocks that will be wrapped and transported to the site's waste processing and disposal facilities.
The team carried out trials in T3UK at Janetstown and Bower to develop the technique, test the saw, and train the operators.
Suzanne Griffiths, project manager for the DFR reactor top, said: "The pond work is very challenging, but after carrying out off site trials, we have trained the team in the method of working remotely which minimises dose uptake. We are now progressing to remove one of DFR's biggest radiological hazards."
Published 23 November 2016